This is a problem that's played on my mind for a while now, but I've only recently started thinking about it in depth: Why is it that teenage characters are rarely, if ever, played by teenage actors?
It's not hard to discover your favourite actor's age with a little IMDB-ing but after some research I was shocked to realise the extent of films with actors playing roles up to 24 years younger than them (!!!). What's worse is that some of the most influential and beloved films are culprits of this age deception…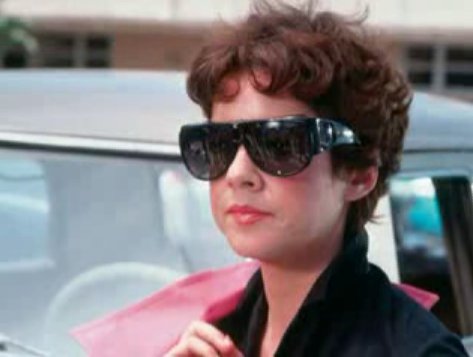 I suppose I should be more forgiving, perhaps there was less opportunity to discover and cast talented young people to actually play a character their own age back in the 80s. But I can't help but think that excuse is no longer valid. The teen classic that is 'Mean Girls' came out in 2005 and Rachel McAdams was still a grown woman when she played 16 year old Regina George. This can't be a case of young people not being talented enough, have you seen how many aspiring youtube stars there are just gasping for a role in something like 'Glee'? (Another culprit of casting stars with huge age gaps). If you want proof that teens are actually capable, and pretty damn good, at acting just look at 'Skins'. Nicholas Hoult was a mere 17 when he starred in that and he turned out pretty well, going on to star in box office hits such as X-Men.
Now sure the actors may not look particularly old, but the problem is more subtle than that, and something I have a real issue with. Every other age group is portrayed accurately; old men are played by old men, twenty-somethings are played by twenty-somethings and well babies are played by babies… We are the only age group not to be cast accurately and I sure as hell find that infuriating.  Casting 30 year old women to play pubesent girls does have damaging effects, albeit not glaringly obvious ones. I for one know that I've gone through a lot of changes over my teen years – experimenting with makeup, hair and the dreaded increase of spots on my once perfect skin. The problem is that we don't see any of this in mainstream film and television. A well established actress or actor with a hair and beauty team will never be able to accurately portray a hormonal teenager and it's having detrimental consequences. Magazines and photoshop aren't the only ones to blame for my generation's ever increasing beauty ideals. Boys are now growing up thinking that's it's possible to have a fully grown beard by the time they're 17 and no doubt are thoroughly disappointed when all that they get are a few baby hairs appearing on their chin. These expectations being subtly perpetuated are just feeding the idea of 'perfection', something that doesn't really seem to exist.
If we're going to criticise Vogue et al the film and television industry need to play their part too. It's pretty simple actually, cast kids to play kids, you might be pleasantly surprised.